Breathtaking Jewelry Selections
We offer a wide variety of stunning jewelry sets and individual pieces. Here are just a few of the things you'll find in our jewelry store:
Bridal jewelry
Diamond earrings
Colored gemstone rings and necklaces
Pearl earrings, strands, and bracelets available in cultured, fresh, and Tahitian shell pearls
14kt earrings, bracelets, and necklaces
Sterling silver necklaces, bracelets, rings, and earrings
Collegiate jewelry
Certified Pre-owned Rolex
And more!
Find "Everything Jewelry" at The Jewelry Connection
At the Jewelry Connection, our motto is "Everything Jewelry." Whether you are looking to purchase: colored gemstone rings and necklaces, diamond earrings, or cultured and freshwater pearls, trust us to guide you in your selection of jewelry for you or your loved one.
Our affordable, tailored bridal jewelry is sure to exceed expectations and make a statement.
We pride ourselves as authorized dealers of Seiko, Pulsar, and certified pre-owned Rolex watches.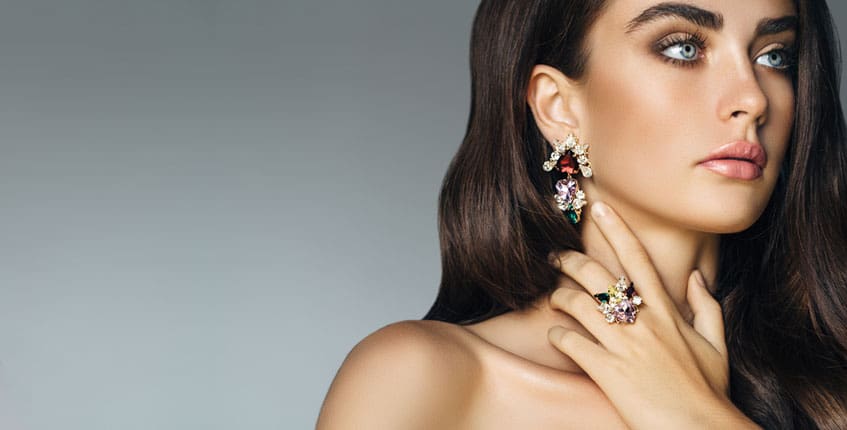 The Jewelry Connection was established in 1993 with the purpose of offering an environment of honesty, integrity, and a personalized experience for each customer. In memory of the original owners, we continue to honor these values. Our commitment to our customers begins with providing a jeweler and watchmaker, each with 30-plus years of experience, and ends with a satisfied customer. We have been servicing our community for twenty-four years. Allow the Jewelry Connection to earn your trust for "Everything Jewelry."
Jewelry & Watch Repair
If you have a special piece of jewelry that deserves a little TLC, it is important to entrust your pieces to experienced jewelers who understand and care. Watches, lockets, and other items that have been passed down through the years carry more than just gemstones and gears. They carry memories, too.
The Jewelry Connection was first established for the purpose of jewelry and watch repair. As our clientele expanded, demands for fine jewelry were made, launching us into a full-service jewelry store, specializing in jewelry and watch repair.
We also offer watch battery replacement—in most cases, while you wait.
The Jewelry Connection
2514 E. Walnut Av., Ste. 3,
Dalton, GA 30721
(706) 278-8113
Hours
Monday: 11:00AM – 5:00PM
Tuesday: 11:00AM – 5:00PM
Wednesday: Closed
Thursday: 11:00AM – 5:00PM
Friday: 11:00AM – 5:00PM
Saturday: 10:00AM – 1:00PM
Contact Us
The Jewelry Connection is located in Greenbriar Plaza on East Walnut Avenue—next door to the Ice Castle in Dalton, GA. Greenbriar Plaza's iconic landmark is a giant ice cream cone visible from Walnut Avenue.